Adverts are submitted free of charge. They will be removed approx 3 months after date of entry, or on notification from seller.
Email steveashford53@virginmedia.com to post For Sale notices
I have a Comer Zero (215) but sold it as had no time to sail unfortunately. I was clearing my shed and came across a rudder – good condition.
I hope this might be useful for someone and willing to sell for a reasonable offer
Attached is the photo
Simon Green
Bournemouth 07803 893560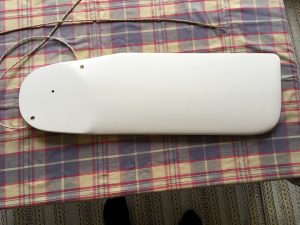 WANTED
Comet Duo or Versa in good racing condition
Alan Dalziel    email alandalziel@go-plus.net    07 946 533 627
Comet Zero 121
The Hull is Green/White
Spinny is light Green
Engine mounting on stern.
It can go centre mainsheet which was very successful but now back to standard.
It does have a road trailer if required
In the compound at CYC in Chichester.
I am looking for around £1000 but am open to offers
"Phil Wicks" <phil.wicks@yahoo.co.uk